I began my journey of creating my own art pieces at a young age and have continued the pursuit in following my calling through the design and creativeness of wall art. I took a liking to digital design and was fascinated with the limitless opportunities it offered – but I wanted to take my digital art one step further and bring it to life. That is when I began developing my personal style of wall sculptures by overlaying my printed digital designs on metallic stock, laminated onto aluminum with a crystal plexiglass backing. The result is the art you see here.
"Don't think about making art, just get it done. Let everyone else decide if it's good or bad, whether they love it or hate it. While they are deciding, make even more art." – Andy Warhol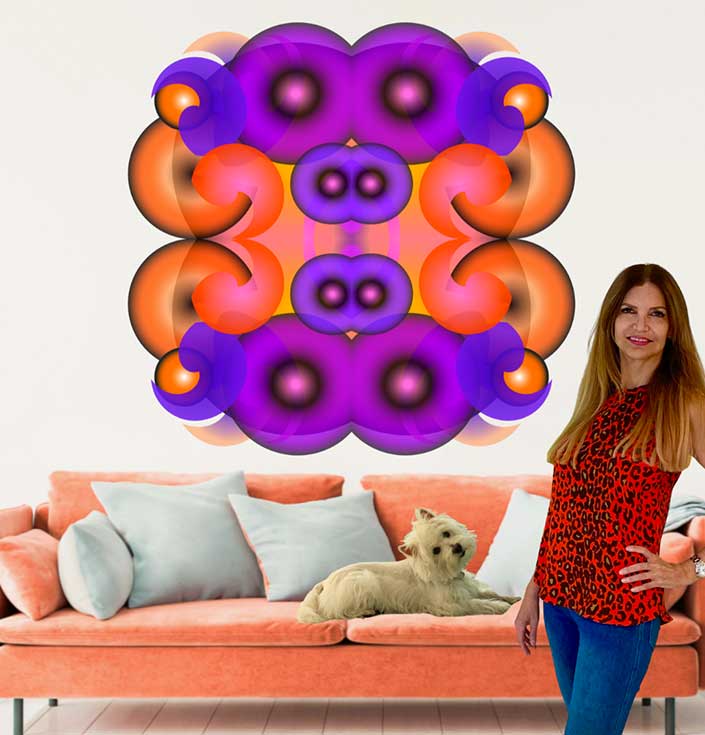 From childhood, I loved both the rigor and exactness of science and the free creativity of the arts. I settled on an early career as an architect precisely because it accommodated both these impulses. As an architect, I specialized in commercial projects, especially high-energy retail interiors. I highlighted the geometry of spaces with razor-sharp edges. I learned to exploit symmetry as a source of harmony, but never perfect symmetry: I used deliberate, slight irregularities to imbue a space with energy and interest. These principles are part of my sensibility and technique as an artist.
On my mother's side I am descended from the Mi'kmaq nation, and as a child spent summers on the reservation in Nova Scotia where my grandparents taught me traditional crafts and the hieroglyphic writing system. I became deeply sensitive to the possibilities of color, and think of each work as a chromic harmony. My palette reflects the vigor of that ancient tradition.
Above all, I strive to open the viewer's mind to the fresh, vibrant beauty of the world around us. My work might seem abstract at first viewing. but it is deeply infused with the energy and mystery of biomorphic processes. The "abstraction" is that of the natural world, as seen through a fish-eye lens, or a microscope, or time-lapse photography. Indeed I create the illusion of motion: my best works, I believe, "blossom" or "bloom" in the eyes of the beholder.
My work is thus life-affirming, optimistic. If it makes people feel a little happier, I am content.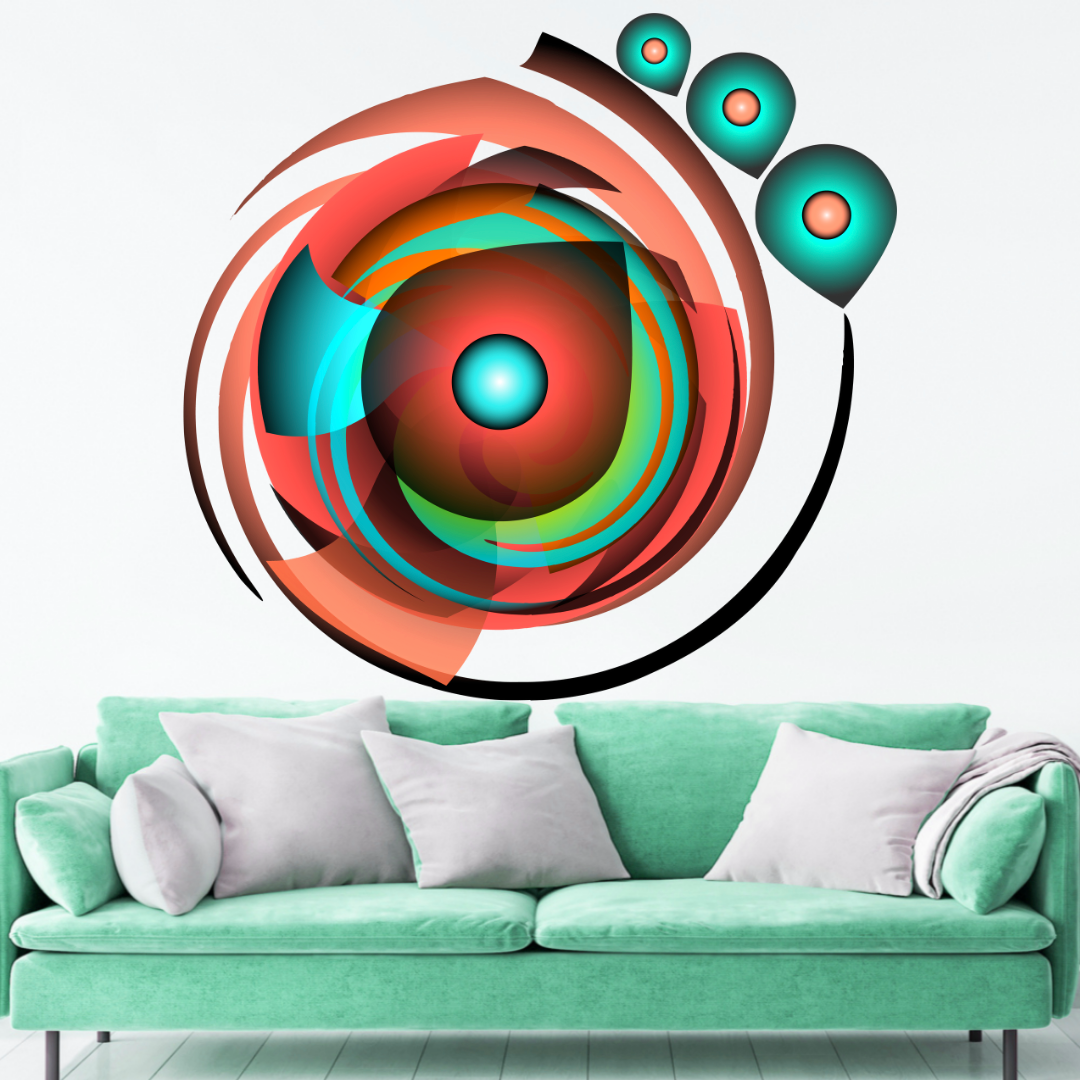 Lively, colorful and graphic, this art enhances any wall with movement and style. Inspired by nature and the colors of flowers as well her love of gardening, it's only natural that this artists creations depict the layers of colors and scale you would find in an english garden. Each composition plays off the next with transparency and scale with just a hint of what's underneath, At every angle and distance there is something undiscovered for the viewer to find.
These beautiful creations are printed on fine artist photographic stock and in some cases foil stock in the smaller sizes. The stock is then laminated on crystal plexiglass and backed with a sheet of aluminum to give it rigidity. The artists signature is on the back and accompanied with a certificate of authenticity.
Each artwork work is one of a kind in its color and size. The largest up to sixty inches to one hundred and twenty inches.
For collectors who want custom colors the artist is happy to accommodate. And for interior design professionals who work with auto cad, just send a wall elevation to the artist and she will scale the art to the exact size you need. There is no guess work. Each piece is made to order and takes about 2 weeks to produce.